​
We are pleased to announce two more keynote speakers for the North America ESTECO Users' Meeting 2017 (UM17) - Honda's Chief Engineer, Eric DeHoff, and Cummins' Director of Structural and Dynamic Analysis, Bob Tickel. The event will be held on October 24th-25th at the Ford Piquette Plant in Detroit, Michigan, USA.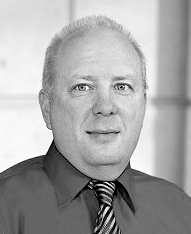 With three decades of engineering experience, Eric DeHoff, Chief Engineer at Honda, will bring his deep expertise in the field of optimization to UM17 with a keynote speech "Optimization: I don't think you know what that word means".
DeHoff graduated with a BS in Aeronautical Engineering from Purdue University, after which he had started his engineering career as a rocket scientist for NASA in 1988, working on analyses of the Space Shuttle and International Space Station. He then joined Honda R&D Americas in Ohio in 1996 in the first CAE group responsible for developing CAE activity for the company. He is now Chief Engineer and Technical Leader in the Safety Group responsible for developing new CAE methods used in crash models.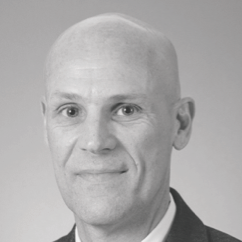 Bob Tickel, Director of Structural and Dynamic Analysis at Cummins, will deliver a keynote "The Future of Modeling, Simulation and Optimization at Cummins", focusing on the requirements for a successful transition from a test-centric culture to an analysis centric culture and, in particular, the key role of optimization in this process.
At Cummins since 1988, Tickel provides computational analyses for stress, fatigue, thermal, vibration, noise for various engine product development groups. He also leads cross-functional initiatives to develop uncertainty analyses for computational analyses, continual benchmarking projects with other engine manufacturers and industries as well as worldwide applied mechanics functional excellence activities. With more than 25 years' experience in the design and development of IC engines and 15 years' in analysis-led design tools and methods, he started his career following a Master's degree in Engineering at Purdue University obtained in 1994.
PARTICIPATE IN THE ESTECO UM17 TO LEARN ABOUT THE LATEST UPDATES IN THE FIELD OF MULTIDISCIPLINARY OPTIMIZATION!